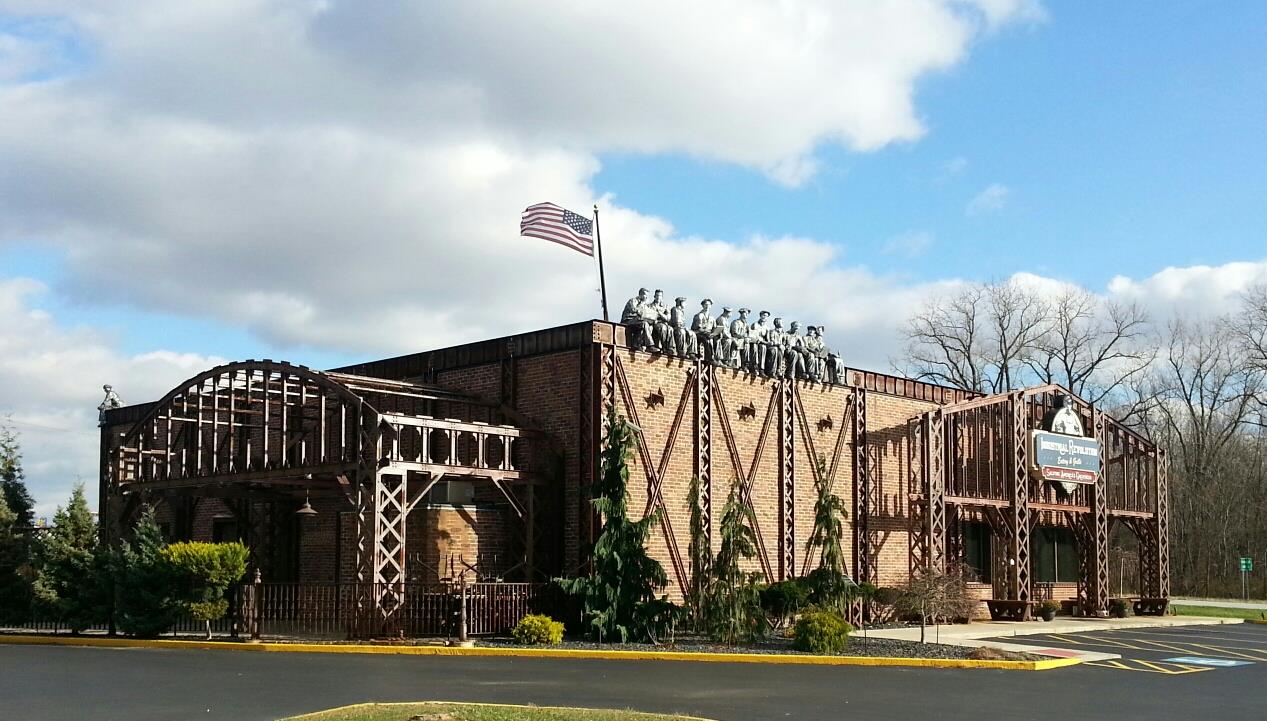 Born out of a passion to create a bold, unique and exciting restaurant theme, the Industrial Revolution Eatery & Grille fuses the finest handcrafted comfort cuisine with an atmosphere that pays tribute to the American spirit of Innovation and Greatness.
We aim to connect with our guests by telling the story of our nation's inspirational past while serving them delicious classic foods favored by the American worker. This unique environment, which we call Upscale Industrial, is meant to inspire diners with inspirational stories of both famous and ordinary people who have made great contributions building our country as well as the risks taken that best exemplify Greatness.
By reminding patrons of the achievements of famous American figures, and introducing them to equally important but lesser known heroes, we encourage people to take risks of their own. We want Industrial Revolution Eatery & Grille to satisfy your hunger for a quality meal, entertain you, and ultimately inspire you to strive for the opportunities this life has to offer. Come dine with us in Valparaiso, Indiana as we Salute America's Greatness and look forward to additional unique locations to come!
"The American, by nature, is optimistic. He is experimental, an inventor and a builder who builds best when called upon to build greatly" John F. Kennedy