"Each problem has hidden in it an opportunity so powerful that it literally dwarfs the problem. The greatest success stories were created by people who recognized a problem and turned it into an opportunity" Joseph Sugarman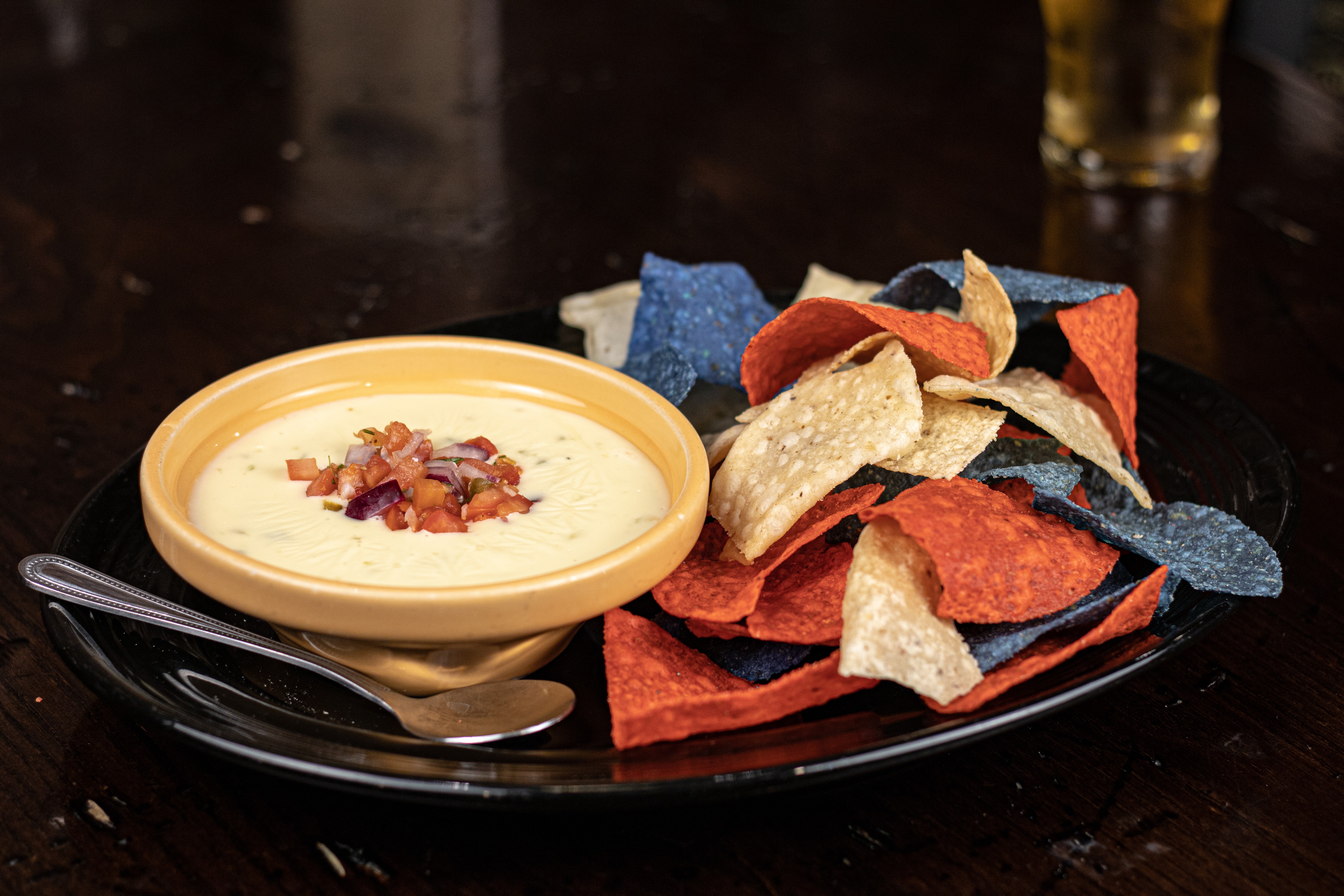 Creamy white American cheese and pepper jack cheese molten together like liquid steel, topped with pico and served with our famous house-made red, white and blue tortilla chips.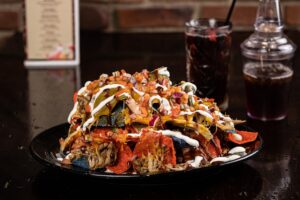 Our famous house-made red, white and blue tortilla chips smothered with BBQ pulled pork, melted Monterey jack and cheddar cheese blend and baked in brick oven. Topped with pico de gallo, BBQ sauce and sour cream. Serves 4.
Brick Oven Baked Flatbread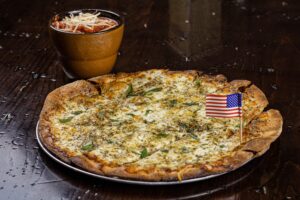 Homemade baked flatbread, brushed with garlic butter, topped with fresh basil, mozzarella and parmesan cheese. Served with marinara dipping sauce.
Brick Oven Baked Pretzels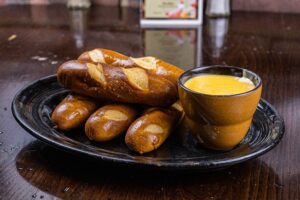 5 soft oven baked pretzels served with our house-made creamy hot melted cheese sauce.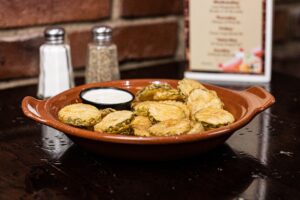 Dill pickle chips, battered and deep fried. Served with ranch dipping sauce.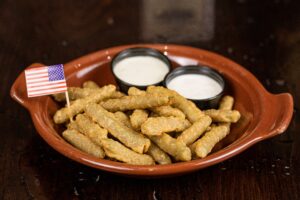 Breaded crispy green beans served with ranch and cucumber wasabi dipping sauce.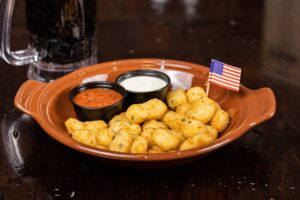 Flavorful white cheddar cheese and fresh garlic, lightly breaded and fried to perfection! Served with marinara and ranch.