"The American, by nature, is optimistic. He is experimental, an inventor and a builder who builds best when called upon to build greatly" John F. Kennedy
10" Pizza made with our homemade pizza dough & baked in our brick oven. 12" Cauliflower Crust +$4.95
Sausage, pepperoni, cherrywood smoked bacon, pizza sauce and mozzarella cheese.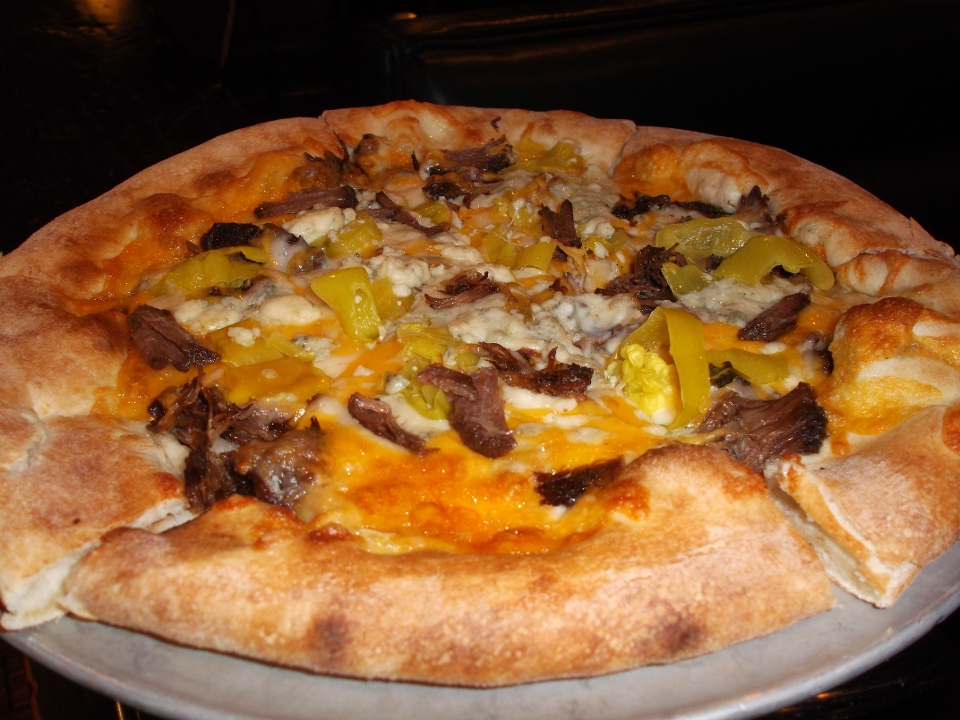 Pot Roast, blue cheese crumbles, pepperoncini and cheddar jack cheese.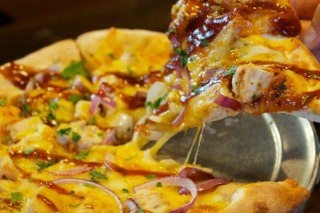 Tender grilled chicken, red onions, mozzarella cheese, BBQ sauce, finished with fresh cilantro.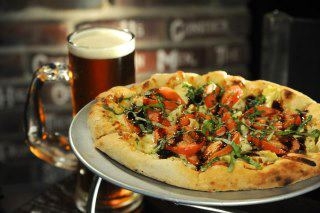 Tomato, artichokes, roasted garlic oil, mozzarella cheese, balsamic glaze, finished with fresh chopped basil.
$9.95 with cheese.
Additional toppings all $1.50:
Mushrooms, Onions, Tomatoes, Green Olives, Pepperoncinis, Blue Cheese, Sausage, Cherrywood Smoked Bacon, Pepperoni or Chicken