"Most people never run far enough on their first wind to find out if they've got a second. Give your dreams all you've got. You'll be amazed by the energy that comes out of you" William James
All sandwiches are served with your choice of famous garlic potato wedges or sweet potato fries.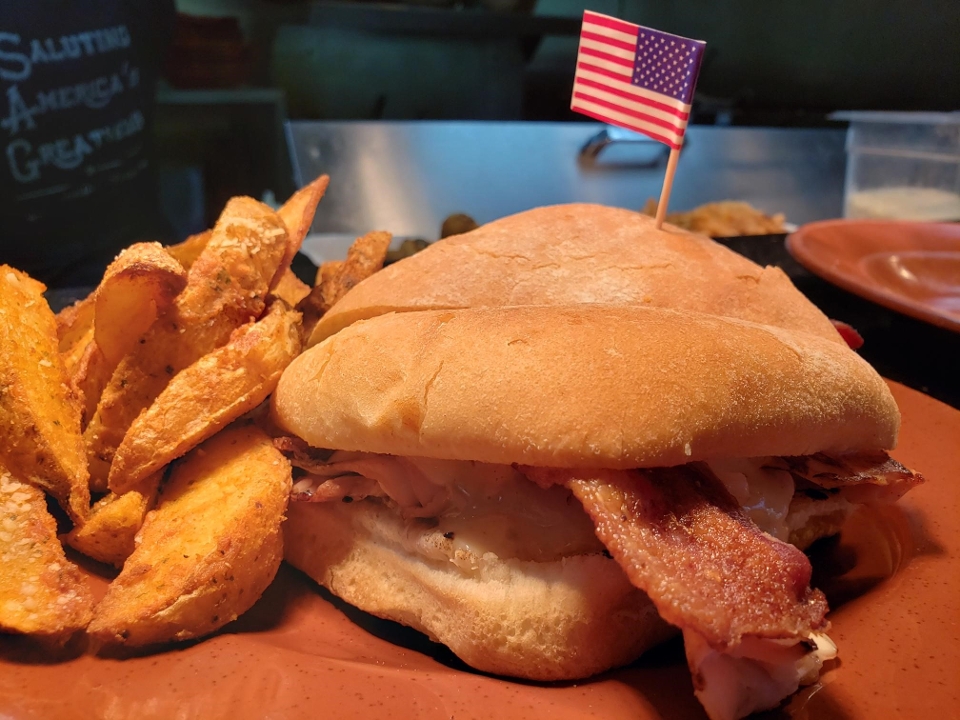 Thinly sliced turkey breast, crispy cherrywood smoked bacon, melted swiss and honey mustard dressing, served on a ciabatta bun.
IR'S Original Grilled Chicken Sandwich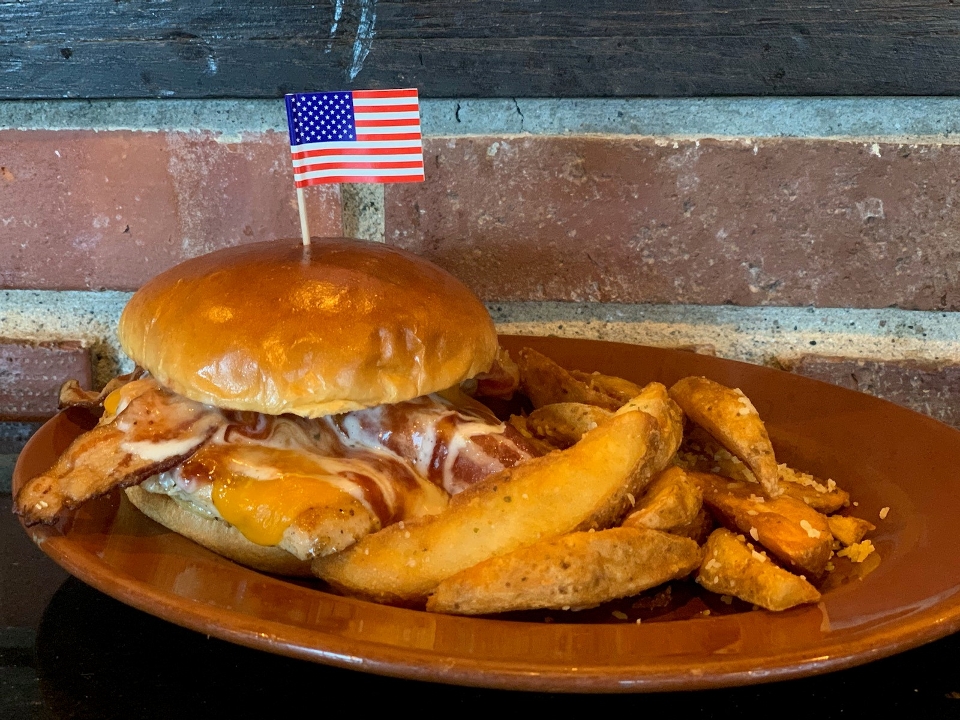 Juicy Chicken Breast topped with crisp applewood smoked bacon, cheddar cheese, cool ranch and BBQ sauce served on a brioche bun.
"Buffalo Bill's" Chicken Sandwich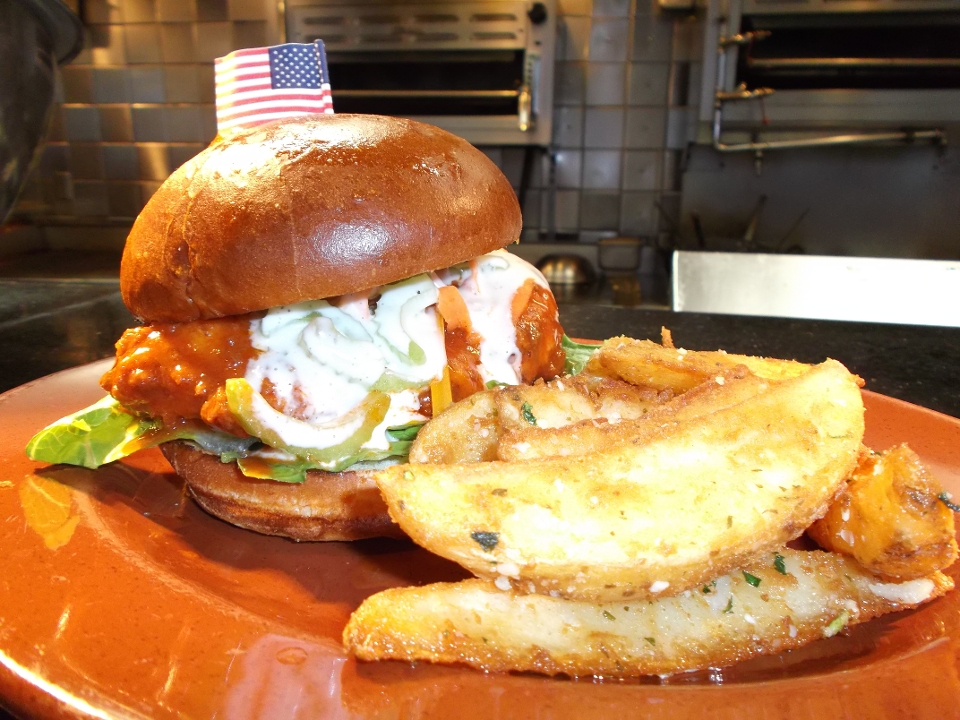 Hand breaded chicken breast or grilled chicken tossed in spicy buffalo sauce topped with fresh carrots, celery, lettuce and ranch. Served on a brioche bun.
John Browning's "Loaded" BBQ Pork Sandwich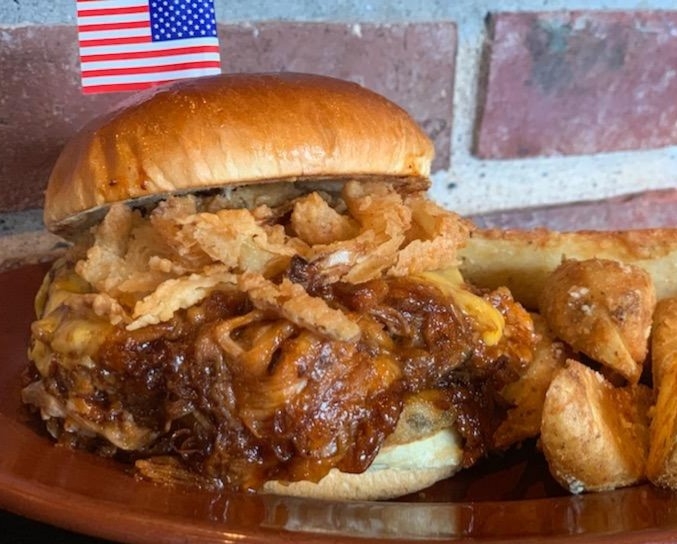 IR's Signature BBQ pork piled high on a toasted brioche bun, topped with cheddar cheese, onion strings, and fried pickles! Yummy